Home
Service from Sunday, September 19th
Welcome To
First Federated Church
Please enjoy a recording of last Sunday's worship service. 
Originally live-streamed from our FFC YouTube Channel. 

Summer Construction
     Preserving Our Past, Assuring Our Future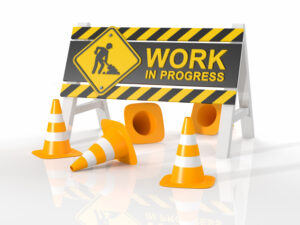 Raising Our Roof
Our contractor, Kreiling Roofing, is staged to begin. Scaffolding extends all the way to the top to assure the safety of the crew. Slate tiles are being removed, reusable tiles are being saved for future repairs, the rest are being recycled. The men on the scaffolding are all safely harnessed to some part of the roof.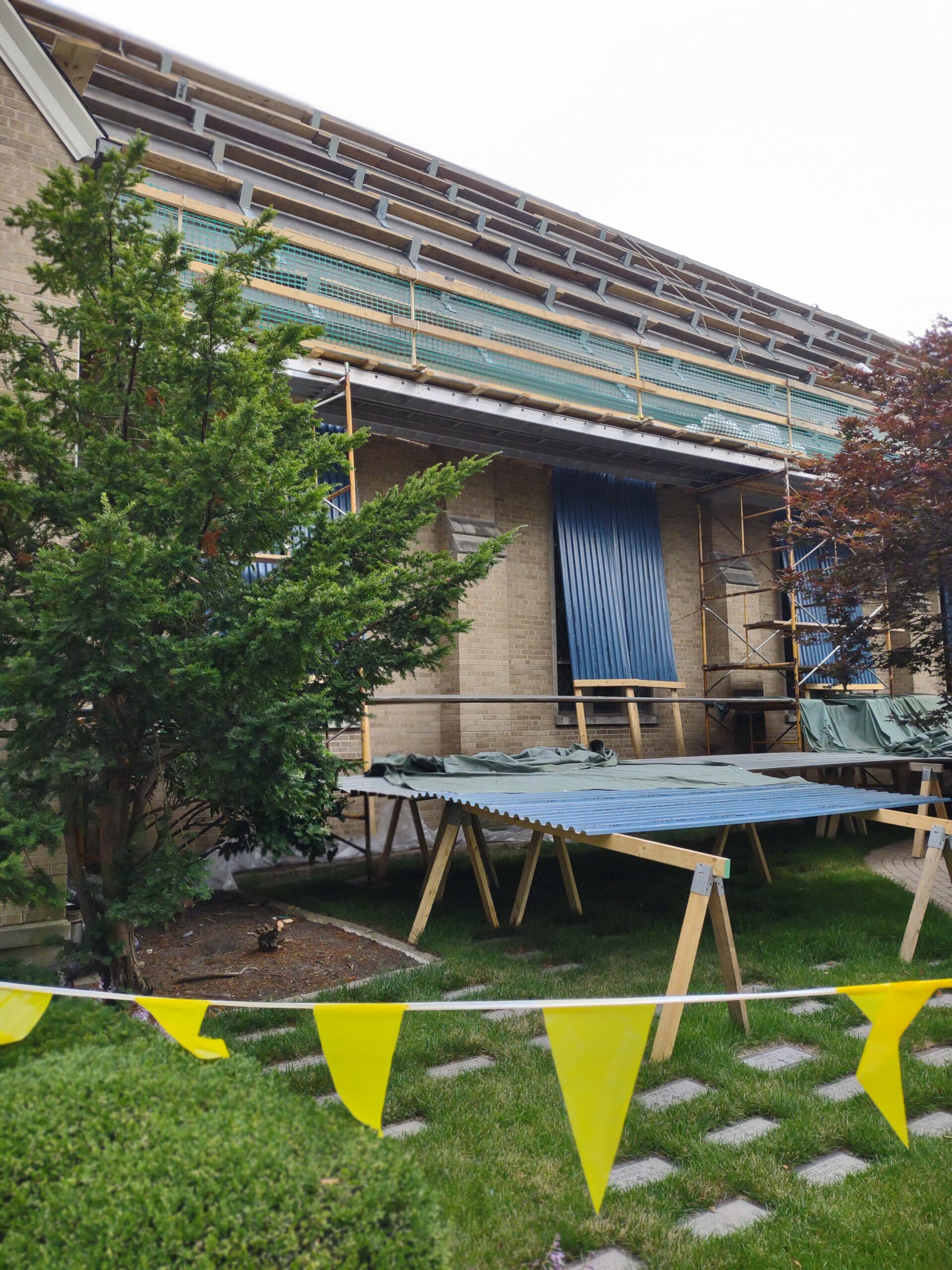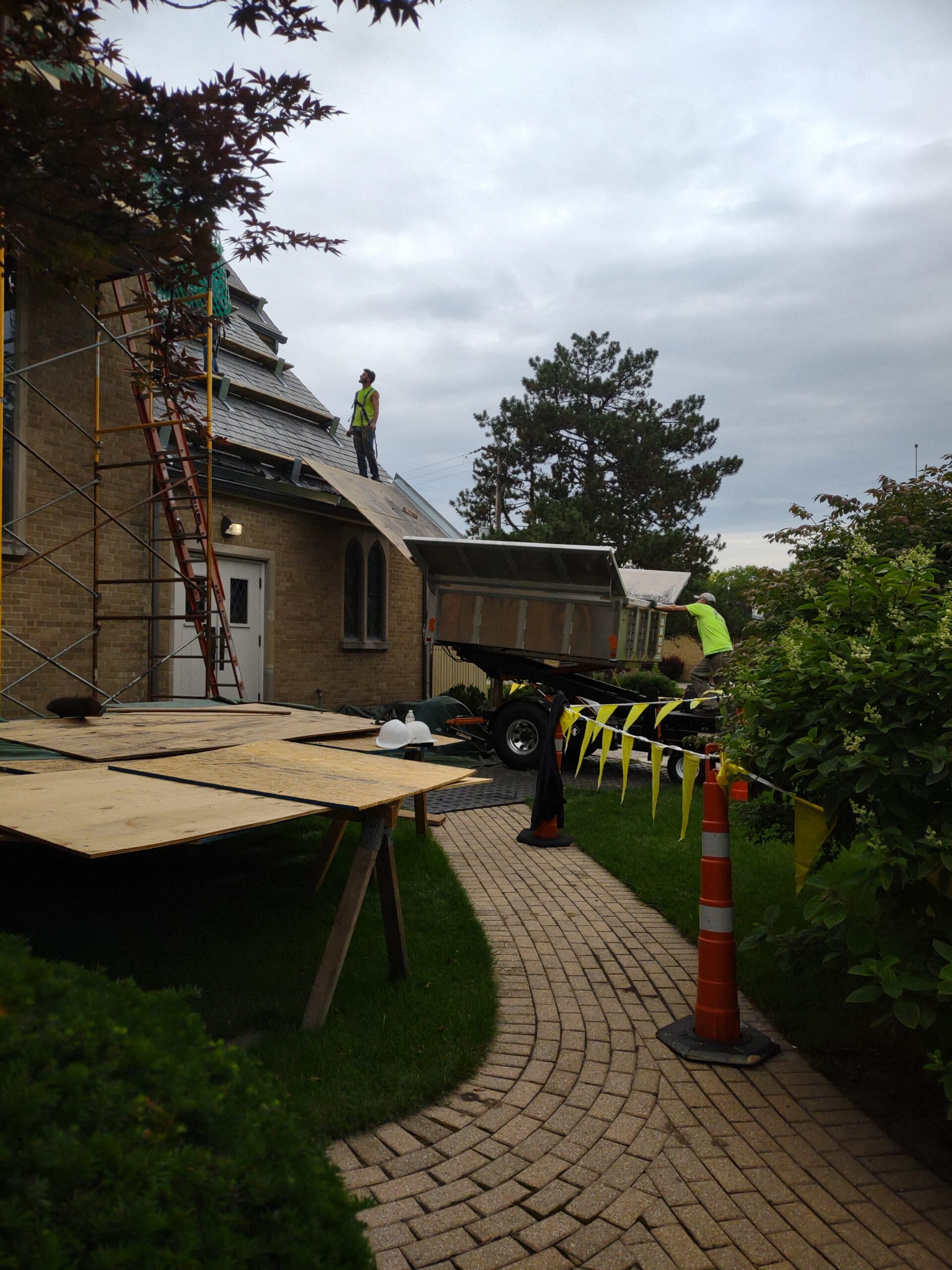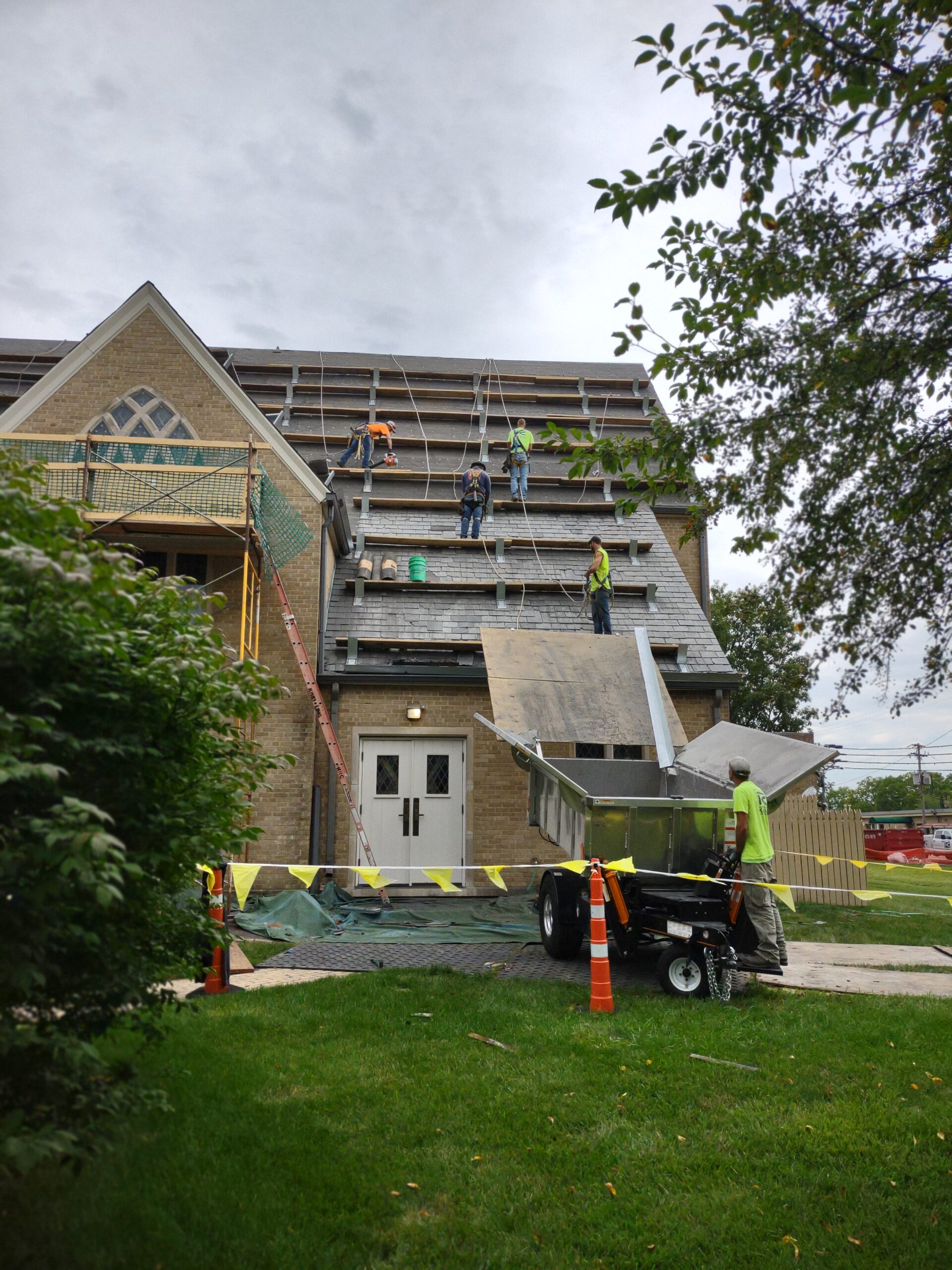 Education Wing: Our Journey to ADA Compliance
Peoria Metro Construction has almost completed the 2nd-floor door frame replacement. The original wood door trim is being replaced wherever possible. Work has begun in the 1st-floor classroom, Bo-Peep.